IMPLEMENTATION SERVICES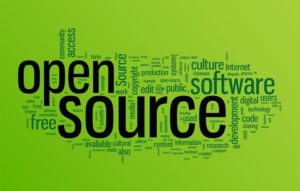 What We Offer? 
We offer implementation services for open-source FEA /CFD /CAD / PLM tools. Transforming Open Source technology into business advantage is now a powerful catalyst for Global enterprises to stay ahead of the change and maximize profits on investment. By releasing the full potential of open source technology, our dedicated open source implementation services will empower your engineering team to deliver.
Package Implementation …
As CAE & PLM are integral part of any product design and development process,
our services will make your design team more productive. We help the companies in attaining their
growth potential through their versatile engineering team. We work as a technology partner with
the companies to develop & strengthen their analyses and simulation capabilities in a cost-effective
way; so that they can compete globally
Our Offerings 
Finite Element Analysis (FEA) Implementation
Computation Fluid Dynamics (CFD) Implementation
CAD Implementation
Product Life- cycle Management
What We Deliver
We build the open-source powered engineering team with the capability to perform any critical
analysis. Our services are designed to integrate the tools to meet the requirement of your design
team. Your team would be able to perform all of the following and many other analysis
themselves.
Steps in Implementation

:

 

Bench-marking
Defining the scope & requirement analysis
Installation and configuration
Training
Support
Benefits

:

 

Productive Design team : With the integrated design & analysis team
Cost : No licensing cost
No. of Users: No limit on the number of users and years of licensing.
Reliability : These open-source software are highly reliable with a large user base.