HVAC ANALYSIS & OPTIMIZATION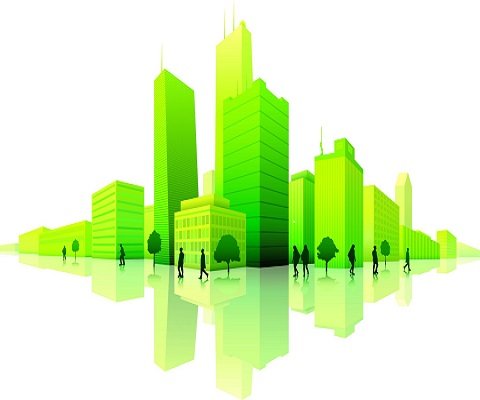 We offer, specialized services related to HVAC System Optimization to achieve the design objectives of energy efficient HVAC systems with optimized airflow & temperature control, good air quality. Using our expertise in CFD & advanced energy modeling tools, we ensure the design is validated to meet the performance objectives during the new installation or retrofit.
We perform building simulation by using advanced energy modelling tools to estimate and analyze energy consumption. Energy modeling helps in estimating annual energy cost, CO2 emission & carbon credit, accurate air-conditioning load, volumetric air-flow requirements etc.
Design evaluation for energy efficiency
Building Energy Modeling & Benchmarking
Value Engineering and Life-Cycle Cost Analysis
What we do?
Diagnostic analysis of existing systems and provide detailed performance report with cost benefit analysis for modifications.
Road-map preparation and design evaluation for energy efficient HVAC system based on latest technologies and guidelines with optimized life cycle cost assessment.
Evaluation of new or existing HVAC systems and perform pre-commissioning and post-commissioning analysis.
Value Proposition for existing HVAC system analysis
Utilizing advanced analysis tools, we work on enhancing comfort and improving indoor air quality. These benefits, coupled with the amortized energy and repair cost savings, make HVAC system retrofitting both sensible and responsible. Our study provides all necessary inputs to make intelligent business decisions concerning HVAC equipment and facilities.
Engineering Heat Load and Comfort Study:
This analysis provides an HVAC load calculation to determine tonnage necessary for your job comparing actual load to existing design. This includes review of the drawings and any comments on equipment selection, air distribution, pressurization, adequacy of air duct delivery and return systems to meet the demand of the building.
Energy Benchmarking Report and Energy Audits:
Reduce your carbon footprint and achieve energy efficiency. We simulate and analyze the energy costs per square foot, energy usage index and the carbon footprint. Actual site conditions are evaluated examining temperature, relative humidity, carbon dioxide levels, noise and lighting levels. We develop a road-map and energy strategy to identify unique opportunities to reduce operating and energy expenses.
HVAC Unit Replacement Assessment / Audit :
This assessment/ audit is designed to provide critical information needed for retrofitting. Based on the HVAC equipment & site survey the following assessments are performed:
Evaluate costs of operating and maintaining older systems/equipment
Determine impact of inconsistent equipment performance on validated status
Plan to replace under-performing equipment to maintain operation
Update operational and validated status of systems or equipment to be replaced, retired or salvaged