Green approach of building design: natural ventilation
GREEN APPROACH OF BUILDING DESIGN: NATURAL VENTILATION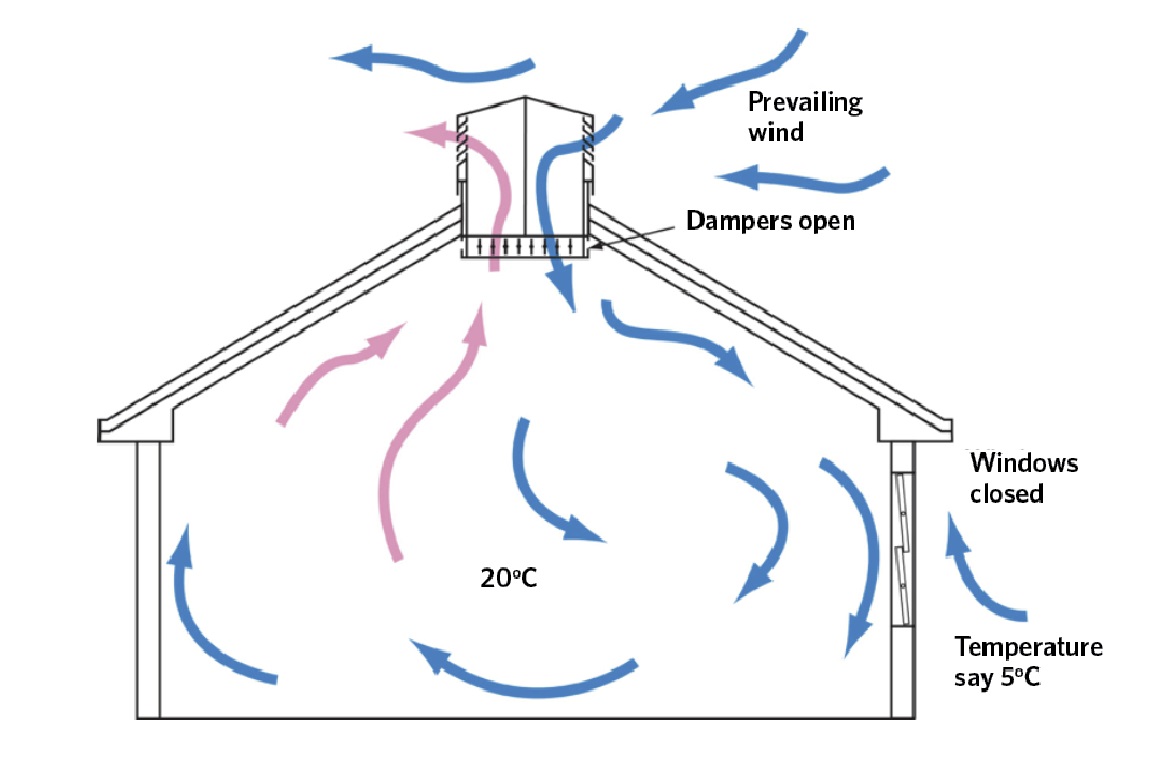 Designing a proper ventilation system is integral to building & facility planning, because it is has direct impact on safety and health of the occupants. Also, an environment friendly building with proper ventilation system reduces the energy cost significantly .  The principal goal of a ventilation unit is to provide thermal comfort and good indoor air quality.
Depending on the application of the building , the HVAC unit must be capable of controlling temperature, oxygen replenishment, and removal of contaminants such as moisture, odors, smoke, heat, dust, airborne bacteria etc. In some industrial facilities, the use of devices such as furnaces and boilers, produce  carbon monoxide and nitrogen oxide emissions.  Without a proper ventilation system, such building environment can be extremely hazardous.
What makes natural ventilation special ?
Though most home and building owners prefer a forced ventilation unit such as fan or blowers for it efficiency and reliability. But it suffers serious disadvantages such as maintenance cost and energy consumption cost. Natural ventilation is a cost effective alternative to mechanical ventilation systems. These ventilation systems work by utilizing the naturally occurring pressure difference between the surrounding and the building. Energy consumption is a major factor in the mechanically driven ventilation systems leading to excess cost. The energy consumption in a natural ventilation system is extremely minimal compared to its counter part. Due to low energy consumption the carbon dioxide emission with respect to natural ventilation system is very less. Moreover, these ventilation systems do not occupy large space, as there is no need of large air handling units. So, an optimum utilization of building floor plate and floor to ceiling height is guaranteed. With the help of  of computational fluid dynamics  (CFD)  and network flow model tools, the effectiveness of natural ventilation can be evaluated at the designing stage.