CFD Analysis of Data Center
APPLICATION OF CFD IN DATA CENTER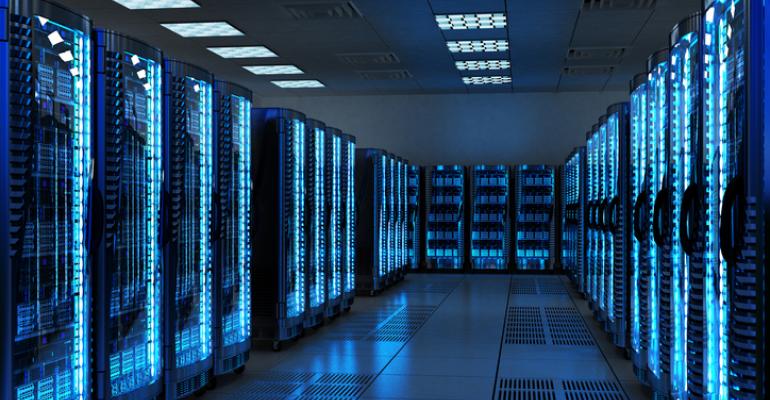 Data centers are high energy consuming facilities. The server racks with CPUs should be properly conditioned else CPU speeds would be much lesser than its rated value. Better air conditioning of spaces in a data center would also have considerable energy savings. Cold and hot aisles for supply and return air segregation is a common strategy in data center. In combination with overhead or raised floor supplies, cold and hot aisle can be very effective. The supply and return sides can be separated physically by containments. This avoids mixing of hot and cold flows and saves energy. Placing of blanking panels in server racks to prevent short circuiting of air path is also advisable. The power consumption in data centers depend on the amount of heat being removed by the HVAC systems. Supply at lower temperature can consume a lot of energy, so making better rack and aisle combinations could be beneficial in raising the supply temperature without affecting performance of the systems. Different design layout can have their own shortcomings. Simulations based on computational fluid dynamics can be utilized for fixing a data center layout.
In a data center facility, heat emitting CPUs set a convection phenomena. Naturally the hot air will go up. So the supply can be directed to support this natural convection. This leads to better temperature distribution in the facility. The server racks may contain fans to suck and blow the supply side cold air into the racks. Precision air conditioning units are used in data centers for both temperature and humidity controls.
This case study is based on a banking data center facility. The data center houses 4 stacks of CPUs each stacks containing 120 CPUs. The analyzed facility is having raised floor supply with cold and hot aisle arrangement. Containment for cold and hot aisle is provided. Supply air temperature is at 12 degree Celsius and 80% relative humidity. Three operational precision air conditioning (PAC) units and one standby units are used. Temperature, humidity and velocity of air inside the facility are observed during the simulation. Figure shows the variation of relative humidity in the facility in planes over stacks. The humidity variations are in required range. Similarly the temperature contours showed to be a bit higher in one of the stacks. So active baffles are introduced in underfloor supplies.
Now a days the cabinets are provided with chilled water circuit. The hot air from servers rises up and comes in contact with the chilled water line a and gets cooled. Those kind of arrangements are proven to be more energy efficient.